THREAD REPAIR KIT M4 X 0.7 X 2.0D REPL. INSERTS FOR NR5004
THREAD REPAIR KIT M4 X 0.7 X 2.0D REPL. INSERTS FOR NR5004
Stock:

46

Model:

NR5004-03

Weight:

0.02kg

Dim:

96.00mm x 132.00mm x 36.00mm

UPC:

6009515859398
TORK CRAFT
Thread Reair insert
M4 x 0,7mm x 2.0D
Works with Kit NR5004 Thread length: 8 mm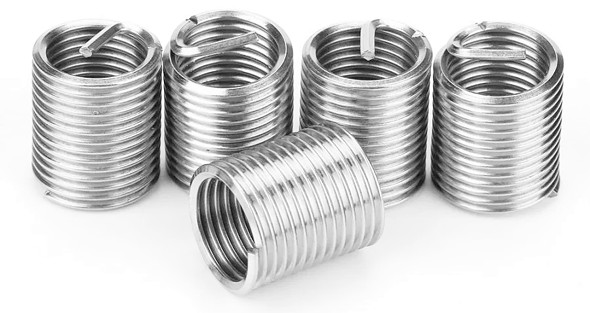 Restore stripped threads easily and permanently with Tork Craft thread repair kits. Tork Craft application-specific thread repair kits make complex repairs simple and are a recommended solution by automakers.
Tork Craft inserts are for permanently repairing tapped holes which have been stripped or damaged due to wear, corrosion, and over-torqing.
Available in M4, M5, M6, M8, M10 and M12 and in three thread lengths per thread size.
Let&s make sense of the numbers:
Example:
M4 x 0.7 x 1.0D
M4: The Metric value of the required thread i.e. Metric 4mm
0.7: This is the pitch of the thread
1.0D: this is the installed length of the insert after installation.
Determining the installed length:
M4 x 1.0D = 4mm deep
M4 x 1.5D = 6mm deep
M4 x 2.0D = 8mm deep
Thus, the depth (length) of the installed insert will be the metric diameter of the thread (in this case M4) multiplied by the "D" value.
Features: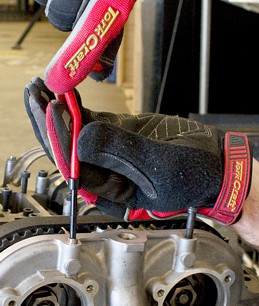 Repairs stripped or damaged internal threads
Different kits available to repair threads from M4 to M12
No engineering experience needed
Protects tapped threads against wear and tear
Applications:
Thread repair kits are versatile kits designed to repair stripped or damaged internal threads in various sizes that have been damaged by over torque, wear and corrosion. They include a collection of tools including a drill, tap, inserts, mandrels and more, ensuring you have all the required tools ready.
How to use: