Company Profile

Vermont Sales, Southern Africa's #1 Power Tool Accessory Supplier, has delivered exceptional service to the trade for the last 36 years. In doing so, it has developed the top brands like Tork Craft, Alpen, Pro-Tech, GAV, Kreg, Festool and others. Powered by Service, focus has always been placed on brands in order to develop each individually with its own identity and market position. As a result consumers interact with each product without the emphasis on the company housing these wonderful brands.

However, Vermont Sales itself is now known as the foremost brand promoter in the trade. Many international manufacturers and companies wanting to enter the South African market have knocked on their door, as Vermont Sales have proven success over the years in competently representing these ranges.
The ethics of integrity and straight dealing have led to respect in the market place. Vermont Sales has endeavoured to offer quality and value in all products retailers' stock and to continuously upgrade, improve and innovate the ever growing range of international brands. Very often being the first to introduce new product to the trade, there have been many imitators following in their footsteps.
History
Roland Hunt, having worked in the tool and automotive industry, was offered a range of American power tool accessories to distribute in 1985, and persuaded his wife, Mindi, to undertake selling them into the very under catered hardware trade. It was very soon necessary to add to both the range and the sales team, with steady growth taking place. After several years both Hunt children, Ryan and Angela, joined the team as salesman and administrator respectively, entrenching the family values within Vermont Sales but at the same time giving a more corporate approach to the business.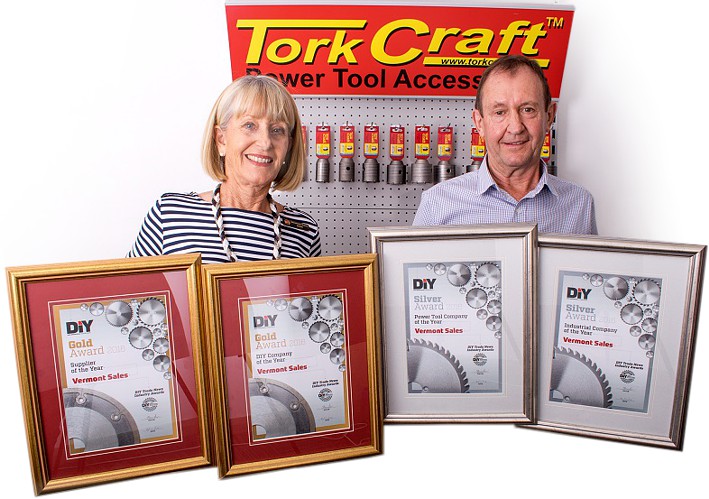 During the years of continued growth Vermont Sales had to keep finding bigger and better premises - 7 moves have taken place, first from Pretoria to Midrand and with the latest of these to the new, purpose built premises in Corporate Park South.

Vermont Sales has had the fantastic opportunity of offering their staff secure employment. The very first employees have now gone into well- earned retirement, others have been with the company for over 20 years. Many sales people started on the picking floor, or as merchandisers and telesales operators, receptionists have gone into administration and HR positions with great success. The original staff of 5 has grown to over 220. All staff are encouraged to improve and upskill themselves with the bursaries offered by the company. Vermont Sales has the best staff in the business!
Skills and Product Training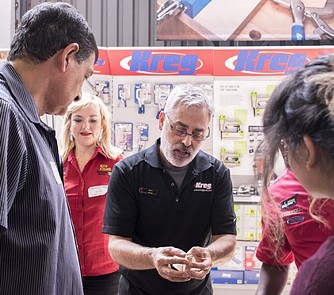 Respect, in equal measure, for Vermont Sales' staff, its Brands and its Customers is the most important factor in the whole business.

Heavy emphasis as always been on the training of the use of all tools and product sold, of both our own staff and to assisting resellers to grow their own businesses by stocking and understanding the product on their shelves. A regular schedule is in place for training of retailers' staff in product knowledge, merchandising and sales skills. Courses are conducted by our certified, in house trainers, who also travel the country when necessary.
Professional demonstrations of the tools and products of each brand are conducted regularly to educate consumers and end users in best practice. Demonstrations are conducted on a regular basis at retail stores and end users. Huge support is offered by the international suppliers in this regards - with training taking place at their own overseas factories and offices and personnel being sent to South Africa to upskill the Vermont Sales teams on a regular basis. This allows Vermont Sales to offer unparalleled support to the customer.
Vision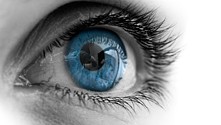 The future of Vermont Sales is grounded in the foundation laid. Vermont Sales will continue to offer product ranges that provide effective solutions to the trade and trusted brands which bring above-average value and return. This coupled with the goal of having continued growth into African countries and providing continued opportunities for secure employment for all of our valued employees.
1985

June 1985
Struben Street - Pretoria
Roland Hunt had the agency for the Vermont American brand of power tool accessories.
Roland together with Dave Goodman set up a small import and distribution company - and so Vermont Sales was born.
Mindi Hunt was recruited as the sales rep for the small venture intended to be a side-line to Dave's retail tool business and Roland's agency business.
Mindi, new to sales, quickly built up good relationships and soon a 2nd rep was employed.
Theo Willems travelled as far as the Free State, throughout Pretoria and further north.
Dave Ruthenberg was selling in KZN and Kay Matthews was taking the Cape by storm.
Suddenly the little business was growing!
1995
Tillbury Business Park - Midrand
Ryan Hunt returned from his successful international MX career and joined the small team, which was now into it's 7th year.
Dave Goodman left the business and Vermont Sales became solely owned by Roland Hunt.
The business moved premises to its 1st Midrand home, a tiny storage unit at Tilbury Business Park, along with those first employees, Sam, the delivery driver and Piet, the amazing warehouse man.
At the same time Angela, Roland and Mindi's daughter, having just finished her B-Com studies, was offered a 6-month internship to help get Vermont Sales back on it's feet. Angela became the most important member of the Vermont Sales team, looking after both finances and staff.
Headcount in both the warehouse and sales staff increased, and very soon the new premises were outgrown - even with the help of Freddie Sekwala - who was a security guard at Tilbury.
Freddy joined permanently as we moved up the hill to build our first warehouse at Hightech Village.
1999
Hightech Village - Midrand
Hightech Village proved to be very a successful move for Vermont Sales.
More staff were hired on all fronts - Anton Riekert, Paul Rousouw, Kissoon, Roger Freemantle, Dale Engelbrecht, Anita Vosloo, Shuwetha Makardood, Daniel Melin, Peter and Natasha Mabena, Tamara Moyo, Benson Moyo, Tembani Tshuma, Barry Irvine, Neilen Vilioen, Joey Gopal and many others joined us during those years.
A few new brands were added to the VS offering - PG brand accessories, Alpen drill bits and Pony Clamps.
During this time, our core brand supplier, Vermont American, a large USA manufacturer, was bought out by Bosch International. Bosch SA took on the distribution of all Vermont American products, and gave Vermont Sales 30 days to hand over all products and business!
Something of a shock to everyone, indeed! Galvanised into action, the Hunt's decided to keep their well known company name - Vermont Sales - but to create their own brand of accessories, and thus Tork Craft was born!
Several other brands were swiftly added to the offering, Olfa, Schroder, GAV, Pro-Tech, and with the amazing support of their customers, business grew from strength to strength.
The 1st and 2nd building at HighTech Village were soon outgrown and Vermont Sales embarked on another building to house the growing enterprise.
2008
8 Suni Ave in Corporate Park South - Midrand
With 3500 square meters of space, just down the road, but still in Midrand, it has proven to be a perfect area in which to trade from.
We again required additional staff and we were lucky to hire the amazingly competent Werner Henning to run the finances of the ever-growing enterprise.
Again, many new, world renowned brands were acquired to be represented by Vermont Sales, and we embarked on hosting several very successful "Open Days" to showcase these to our ever growing retail customers.
2018
New building - 192 Tsessebe Crescent in Corporate Park South - Midrand
8 years later, Suni had been outgrown! The search for a new spot ensued.
There was one empty piece of land available - not really large enough, we knew, but we undertook the challenge of building a state of the art warehouse and office facility.
8 Suni AVenue has remained ours, and is now the testing centre and a small, world class, exhibition centre!
2023