WEDGIT PREMIUM HOSE 19MM 3/4" 25M INCL. STARTER KIT
Brand:
WEDGIT
Product Code:
WED00021
Barcode:
6009707330216
Availability:
17
Recommended Price: R1,591.43
Excluding VAT: R1,383.85
Premium Hose 19mm (3/4″) diameter 25m length with Starter Set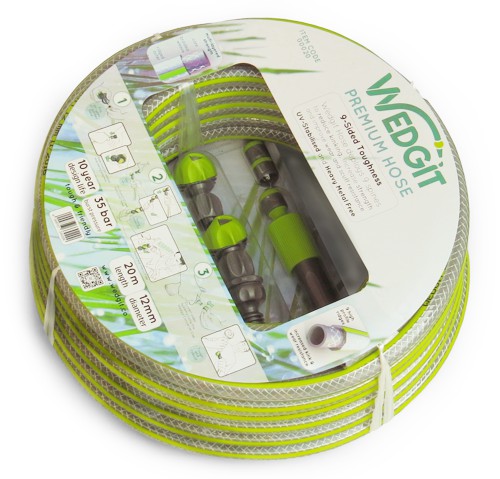 The Wedgit Premium Garden Hose is a tough and unique 9-sided garden hose with 28 bar burst pressure and a design life of 10 years.
This faceted hose is made from UV treated materials and contains no heavy metals.
It includes a free Wedgit Starter Set containing all the fittings required for the hose: 2 x Quick Connect couplings, a 3/4″ Tap Connector with a Thread Adaptor Ring for a 1/2″ tap, an Adjustable Nozzle, and 3 Wedgit Converter Caps (to convert any old style sprayers to the leak-free Wedgit technology).
Premium Hose 19mm (3/4″) diameter 25m length with Starter Set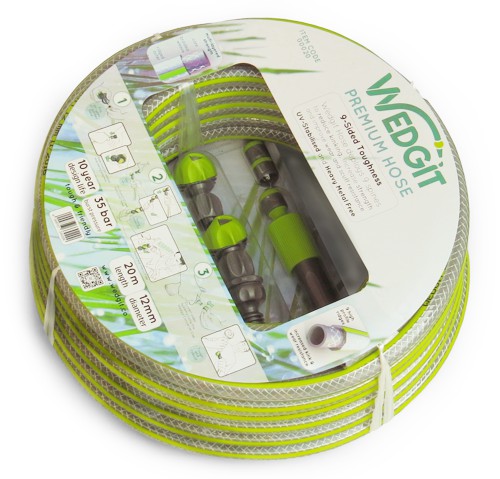 Features at a glance
19mm diameter
25m length
28 bar burst pressure
9-Sided Hose for extra kink-resistance
UV Stablised
Heavy Metal Free
10 Year Design Life
Made in South Africa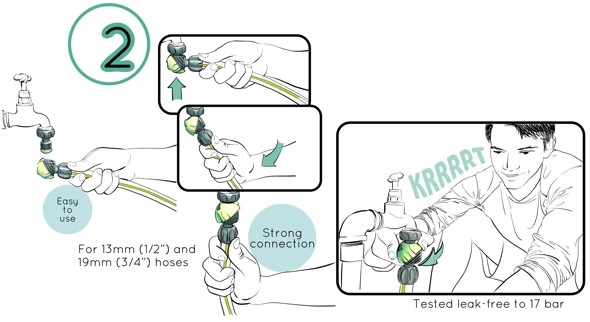 Premium Hose 19mm (3/4″) diameter 25m length with Starter Set