Our Brands N to Z

NES thread repair tools is a complete line of tools specially designed to repair any defect thread, internal & external. Their patented tools are universal in diameter & Pitch to give the user a comfortable, easy to use, fast & cost effective solution for any case of thread defect – for that they are the experts. Shilo Technologies Ltd. established in 1986. Their headquarters & manufacture lines are based in Jerusalem Israel.
---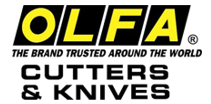 In 1956 Mr. Y Okada, the founder of OLFA CORPORATION, invented the world's first SNAP-OFF BLADE CUTTER. The inspiration for this incredible idea came from breaking off segments of chocolate bars and analyzing the snap edges of broken glass. This unique invention has since become a worldwide best seller and is commonly referred to as an OLFA CUTTER. The length, width and angle of the blade, established by Mr. Y Okada, has become the worldwide standard for the snap-off blade. Herewith let us see the story of birth of OLFA cutter.
---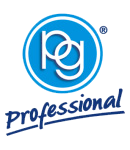 PG Professional is an Italian based company that offers a very wide range of tools for drills and mini rotary tools. Literally hundreds of bits that will even compliment brands like Dremel. PG also offers their own mini rotary tool range. Other tools include jigs for woodworking, accessories for power tools, health and safety products and other universal accessories.
---

PG MINI, all around precision Small, universal, but above all, absolutely precise: PG Mini, a new line of tools and accessories designed to meet every working need. Cutting, sanding, smoothing, drilling, engraving, polishing: the PG Mini range combines utmost precision with the convenience of universal tools and guaranteed strength.
For every job and type of material, PG Mini offers a vast, diversified range of accessories compatible with all types of commercially available precision drills. To guarantee a reliable and complete response to customer demands, PG Mini accessories are also engineered and made to satisfy every requirement in terms of power, weight, feel and ease of handling. A complete range for modeling, DIY, electronics and craft.
---

Pony pipe clamp fixtures make economical, strong and instant-acting bar clamps. Easy to mount on pipe with ends threaded, all Pony pipe clamp fixtures include quality features such as steel thrust-bearings, special, smoothly cut Acme threaded screws, malleable / ductile iron casting with baked enamel finish and the original "Multi-Disc-Clutch" design.
---

Pro-Tech a name that every carpenter, cabinetmaker, hobbyist and woodworker in South Africa ask for. Pro-Tech is a Vermont Sales preferred brand since the company was founded back in 1985. Known for their quality router bits, saw blades and accessories.
---
Rawlplug is one of the world's leading manufacturers of specialist anchoring and fixing systems, with distribution on every continent. For nearly a century since our foundation in 1919, the Rawlplug® brand has been synonymous with innovation, reliability and safety in the development and manufacture of construction anchors and fixing products.
---

SawStop is the world's safest table saw. Since 2005, the SawStop Table Saw has saved thousands of operators from serious injury. Each precision-crafted saw features the SawStop's award-winning, patented braking system that stops the blade within five milliseconds of a detected contact between the blade and skin. Preventing serious injuries.
---

Robert Schröder founded the company in 1947 in the main house on the blood Finke to accommodate the production of all turned parts for the Bergische lock industry. In the late 50s the production of quality tools such as drill chucks, hand drills, drill-screwdriver, threading tool holders and screwdriver bits that are known worldwide for their quality began. Since 1989, the family Casel leads the company. Today we focus on manufacturing complex machining and cold formed parts with broad expertise in the further processing in our manufacturing facilities. Schroder is well-known for its quality screwdriver bits and tips.
---

The award winning Striplox range is simple to use, strong and secure, making every unique joining and hanging application perfect.
Striplox is used on solid timber, MDF, composite panels, aluminium features, balsa wood and more. Striplox is revolutionizing the hardware, design and cabinetry industries worldwide.
---

Tork Craft is a favourite brand known throughout Southern Africa. Complimenting the whole tool industry with an extensive range of accessories to simply make your work easier and make the world go round. We focus on expanding the brand and we receive almost monthly new lines and fresh solutions for the workplace.
---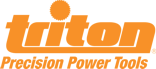 Vermont Sales is now the official distributor of Triton Power Tools. Although the name needs no introduction, we can proudly say that Triton is still the best DIY range of tools that offer a complete solution for woodworking. Triton has a service backup warranty in place meaning that your hobby is not going to cost you excessive amounts of money to maintain and enjoy. Triton tools can be seen in all major hardware stores around the country.
---