STAPLE GUN METAL BODY 18G BRAD 12-14MM/HL PIN 14MM/ STAP T50 6-14MM
Brand:
MILES
Product Code:
MILTS5670T
Barcode:
8901057903721
Availability:
560
Recommended Price: R505.48
Excluding VAT: R439.55
Miles™ Heavy Duty 3-in-1 Model TP-5670T
Heavy duty solution with handle lock and soft-grip
Cat no: TP 5670T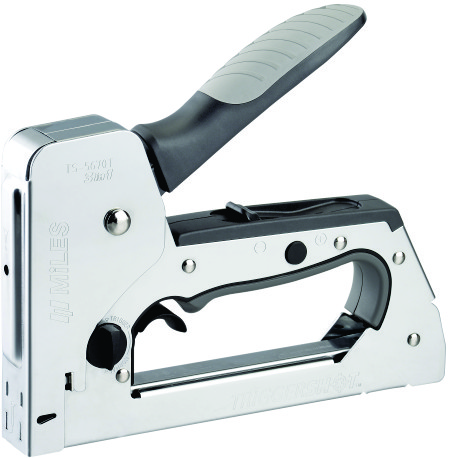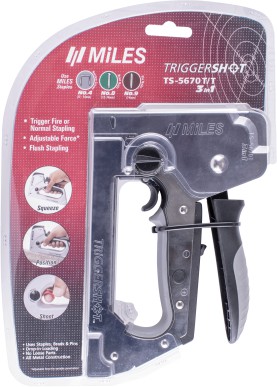 Trigger fire or normal stapling. Great for flush stapling solutions. All metal robust construction. Sleek design with no loose parts. Easy drop-in loading with reload indicator.
Handle lock for easy storage. Ergonomic handle with soft rubber grip for extra working comfort & less fatigue.
Used For:
Insulation Materials
Ceiling Panels
Upholstery
Carpentry
Leather
Stapler Miles TS-5670 T has a steel structure, with a soft-grip rubber handle. It works by pre-loading the action and release by trigger.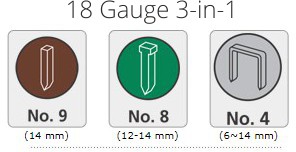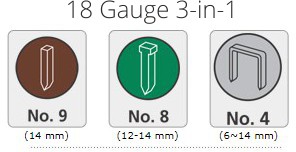 Description
Specification
Dimensions (mm)
189х157х31
3-in-1 specs
18G T50 (staple)
18G T14 (nail)
18G Pin (pin)
Staple Gauge
18G
Staples, Nails and Pin sizes (mm)
6 ~ 14 mm staples
12 ~ 14 mm nails
14 mm pins

Action
Trigger Fire or Normal Stapling