Our Brands H to M

Preserving the original wood finish while restoring an antique can mean preserving the authenticity and value of an "original". Conversely, stripping the existing wood finish can mean making it less antique, and can literally translate into stripping the value of the piece. In 1969, Douglas G. Howard set out to solve this dilemma. Unable to find an answer at his local hardware store, he went to work in his garage to create his own product.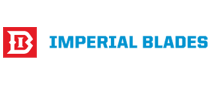 Imperial blades are made from high quality materials for professional grade performance and the longest service life. The universal design attaches easily to a number of a popular multi tools. With a wide variety of blade and cutting options, Imperial Blades offers more for less. We provide top quality replacement blades for oscillating tools at the best price.

KEY-BAK self-retracting key reels. For professionals who need secure access to keys and ID badges, KEY-BAK offers commercial-grade key reels and ID badge retractors backed by a Lifetime Service Policy. Unlike cheap imports, our retractors offer all the expected quality that comes with a product designed and assembled in the USA.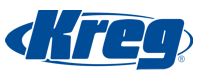 Kreg Tool, founded by Craig Sommerfeld in 1986, is a woodworking solution manufacturer specialising a jigs, clamps, pocket-hole machines and various other products making the job simpler and easier to manage. Purchase a Kreg Jig and your approach to joining wood will be changed for life!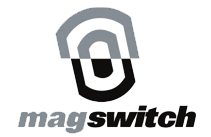 Magswitch. The magnetic solution for lifting equipment and work aid for efficient workplaces. Words like "Wow", "Amazing", or "Incredible" come to you. With a whole new level of easy on off control over strong permanent magnets, Magswitch offers a combination of efficiency and enduring strength that has opened eyes to rethink the way so many things are done.
It's not often that a technology change this significant, yet simple and practical comes along. As with all new evolutions in technology, the early adapters gain the greatest advantage.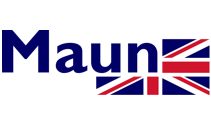 Maun Industries Ltd. Manufacturers of Engineers and Handtools. In business since 1944 and manufactured in the UK, MAUN host a range of parallel action pliers, diagonal and end cutting nippers, cable cutters, revolving punches, wad punches, leatherworking tools, crimping tools, straight edges and many more.

MPS is a German manufacturer of top class quality blades. MPS, being one of the largest manufacturers in the jigsaw and sabre saw sector, have a large selection of various saws for all applications. MPS also offer a large assortment of hole and circular saws for almost any field of application. Hand saw blades made of carbon steel, HSS or bimetal fill out the product line.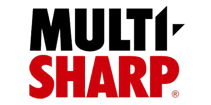 Multi-Sharp is a specialist tool sharpener manufacturer. Jigs and tools for sharpening drill bits, shears, scissors, lawn mowers and many more cutting blades. They also manufacture DIY tools, magnifying lenses and other tools. A sharpener for almost every tool in the house and garden.